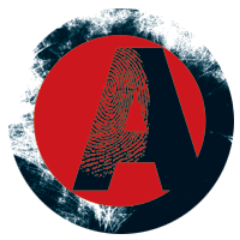 It's official: Exhibit A Books is going to publish my first novel, New Yorked.
I've been sitting on this news for a few weeks, so it feels pretty damn good to get it off my chest. And it's still a little surreal. There's a part of me that's waiting to wake up.
There's a lot to be happy about right now. The folks at Exhibit A are very enthusiastic. They put out awesome books. They're affiliated with Angry Robot, which also puts out awesome books. They're open to the idea of turning New Yorked into a series. They're forward-thinking on issues like DRM-free eBooks and print/digital bundling. They're distributed by Random House, so they've got the guts of an indie and the reach of a monolith. This thing will be in bookstores.
Take all that together, it's a slam-dunk-home-run-touchdown type situation.
There are a lot of people to thank. Friends and family members and fellow writers who inspired me, or gave me comfort, or offered me counsel. A lot of people. I could spend the next week doing just that. Their time will come. There are a few people I need to thank right now:
My agent, Bree Ogden, who worked extremely hard on this, and is a rockstar superhero, and just that she spent the last 10 months putting up with me probably qualifies her for sainthood.
The acquiring editor at Exhibit A, Bryon Quertermous. We met up before they made the offer, and I left our breakfast meeting convinced this was the kind of person I wanted to work with. I got my wish.
Cheers to the folks at The Cult and LitReactor. Everyone. That's where I cut my teeth on this writing thing. Without those communities, I wouldn't be here.
Most importantly, thanks to my wife, Amanda, who is a constant source of love and support, and is also really good at smacking sense into me when I'm glum, which is something I sometimes need.
That's it for now. More soon. And, save your pennies, because about a year from now, this book that I've been hammering away at for a big chunk of my life is finally going to be a thing that you can buy. And I expect you to buy it, so I can keep myself in Whistle Pig rye.
Sláinte.