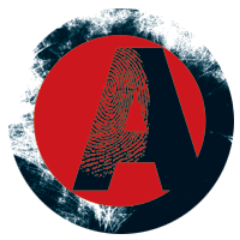 When I first conceived of New Yorked, it was meant to be a standalone novel. One and done. But I really enjoyed writing Ash McKenna, even though he's a bit of a dumbass.
Plus, his voice sounds a bit like my voice, so I figured that for subsequent stories in the crime genre, the protagonist would sound too much like him, or like me.
So I started kicking around ideas for a series. Taking some of the books I wanted to write and twisting them around Ash. Let them serve as vehicles for this kid who's seeking his moral compass. The more I thought about it, the more excited I got.
Exhibit A is excited about it, too. So much that they've agreed to buy the second book in the series, tentatively titled City of Rose.
This is hugely exciting. The folks at Exhibit A have been a pleasure to work with. They've got the guts and the vision to make this thing work. And the idea of me making a living writing books is becoming slightly less insane.
At the same time, it's terrifying. Because now I'm committed. I have to write the damn thing. And Exhibit A is putting a lot of faith in me—they trust that I can do this. I don't want to let them down.
I don't think I will. Because the exciting part is way overshadowing the terrifying part.
So, New Yorked will hit in January 2015. We're toying with Autumn 2015 for City of Rose, which will mean a lot less Titanfall and a lot more hours locked in my office. We'll see how that goes.
Speaking of, want to learn more about the next installment? Check out the Exhibit A website, where the official announcement just hit.
Want to learn even more about the series? Tonight I'll be interviewed by the brilliant ladies at the Books & Booze podcast, and I'll spill some more details about it—including the mechanics of how the series will work, because that part, I've got mapped out. And it's going to be a lot of fun. So you have to listen to the show.
I'll blast out the link as soon as it's live.
And mad props to my agent, Bree Ogden. This lady is unstoppable.